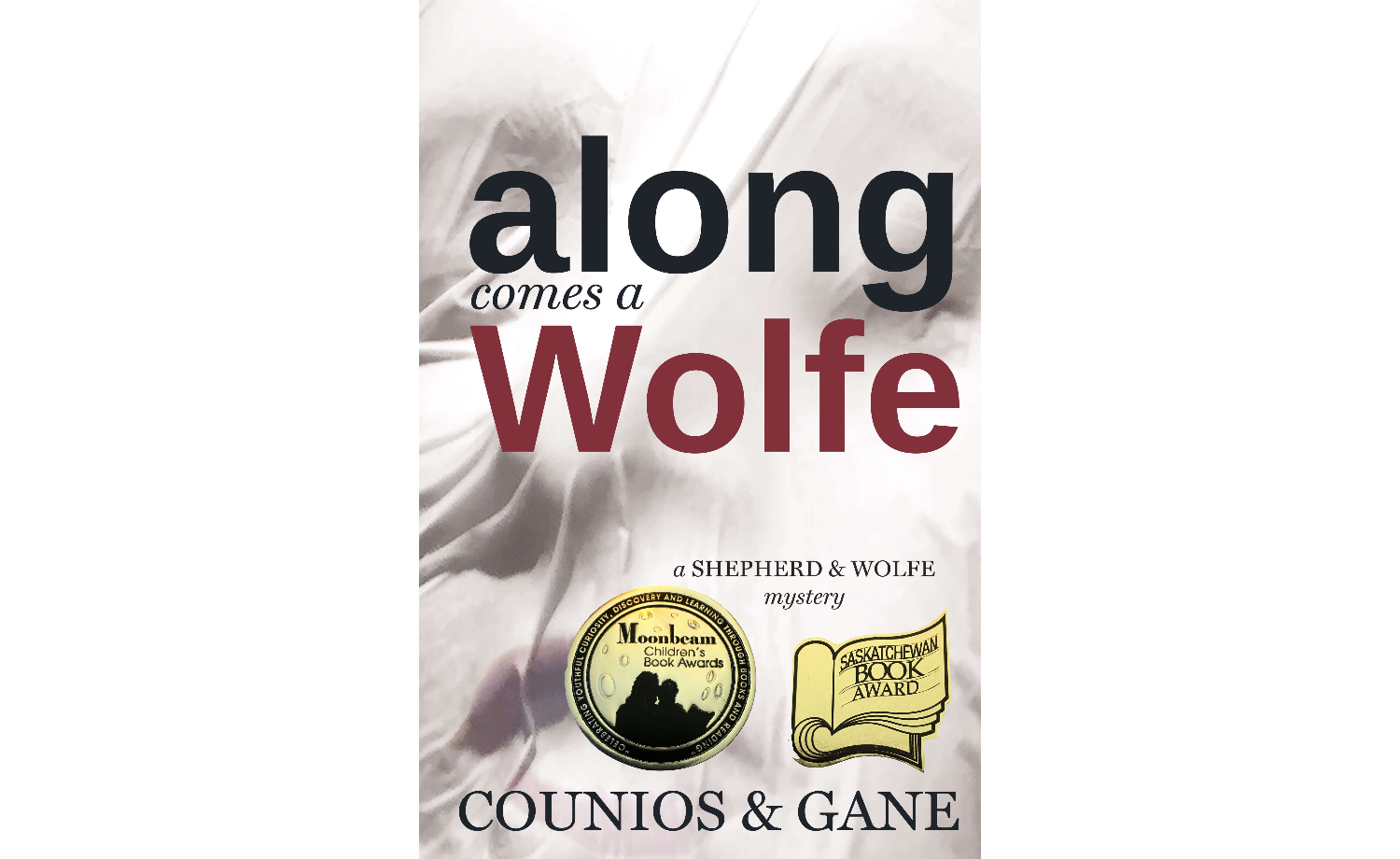 Sask Book Awards - Winner 2017 - First Book Award
Moonbeam Winner 2017 Gold - Best First Book - Chapter Book
Finalist - 2017 Young Adult - High Plains Book Awards
Tony Shepherd's life is pretty much figured out: he's got a good family, he's popular at school, and he's a basketball star. But when his girlfriend disappears, he enlists the help of Charlie Wolfe, a wise-ass troublemaker from "the wrong side of the tracks" who's always willing to break the rules to get results.
However, these boy detectives find themselves in darker and much more dangerous worlds than the heroes of mysteries you may have read when you were younger.
Now's your chance to read this internationally-award winning series.
Where to buy
Praise for the book
To my delight, I was completely hooked by page 16 of Along Comes a Wolfe, and authors Counios and Gane never let me go.
— Dave Jenkinson, Canadian Materials

Along Comes a Wolfe's strengths lie in its well-drawn protagonists, but it also shines in illuminating the feeling of a teenager's world of innocence and security being transformed into an adult world of secrets and danger. 

— SaskBooks

The pages turned and burned until the end. Then we wanted more. 

— Terry Fallis, award-winning author of Best Laid Plans; Suzannah Showler, author of Thing; Caroline Vu, author of Palawan Story
---
---