Goodbye 2020
Welcome 2021!
I can hardly wait for tomorrow; it means a new life for me each and every day.
—Stanley Kunitz
---
Angie
2020 is coming to a close and I greet 2021 with open arms.
I posted a wrap-up video on my social media, and it sadly felt more like a trailer for an apocalyptic movie than a year in review, but I guess that's the way it's been for most of the planet.  
On my side of things, I've watched from my safe and healthy home, praying and hoping that we get through it all in one piece. It's hard being the observer and not being able to do something direct, useful, and specific.
In the quiet of our respective corners, David and I have had no book launches or pop-up shops, and only worked slowly on Shepherd's Call.
Surprisingly, I woke this morning to an Instagram post from Book Fairies Canada (@bookfairiescanada), which featured Shepherd's Watch as was one of their favorites from 2020—but look at those book we're listed with!
Thank you to all our readers young and old, and those of you that shared our books as Christmas Gifts. As slippery as this 2020 slope has been, it's great to see "our little train that could" still finding traction and chugging up the (socially-distanced) hill.
I'm grateful and eager to see what blessings 2021 will bring us.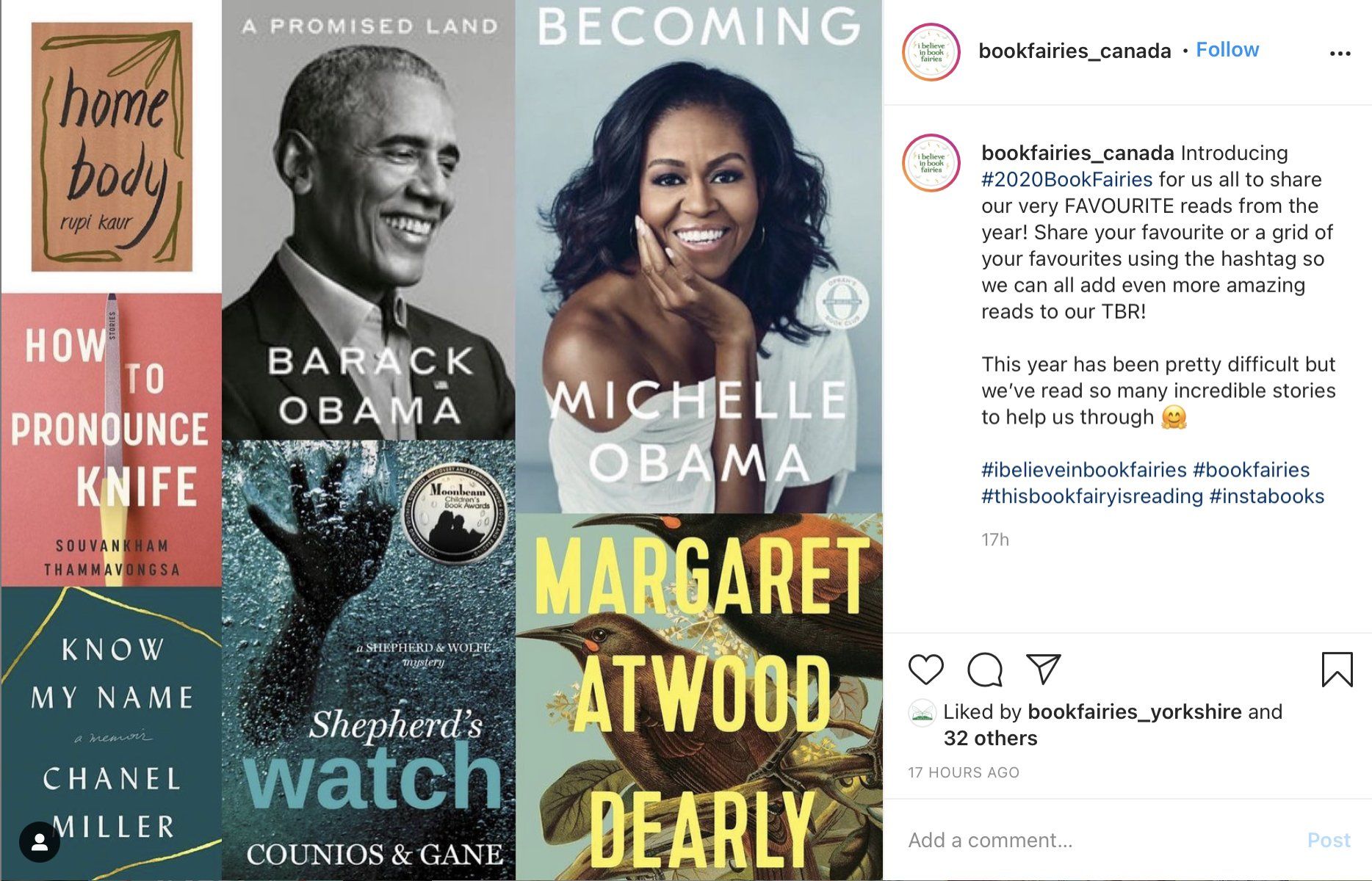 ---
David
Since Angie reflected a little on the past year, I figured I could talk about the year coming up.
We have our fourth book coming out—sometime—but one of the challenges we're working on is how to actually launch it. Many authors have had virtual book releases, but we've always loved meeting people one-on-one, which of course doesn't quite work amidst the pandemic.
We're thinking of holding off for a while, even once the book is finished, so that we can do a proper launch—whatever that will look like. This will also give us the opportunity to send out some advanced reader copies (ARC) to get early feedback and perhaps reviews.
This year will also mean the beginning of the fifth and final book of the series, Wolfe's Blood (surprise!), which we hope doesn't take us as long to complete. We're both looking forward to it and (for me anyways) a little hesitant. It will be the end of a very long project that we embarked on many years ago.
Thank you once again for supporting us through the year. I hope you stay safe and healthy.
Counios & Gane Newsletter
Join the newsletter to receive the latest updates in your inbox.
Comments