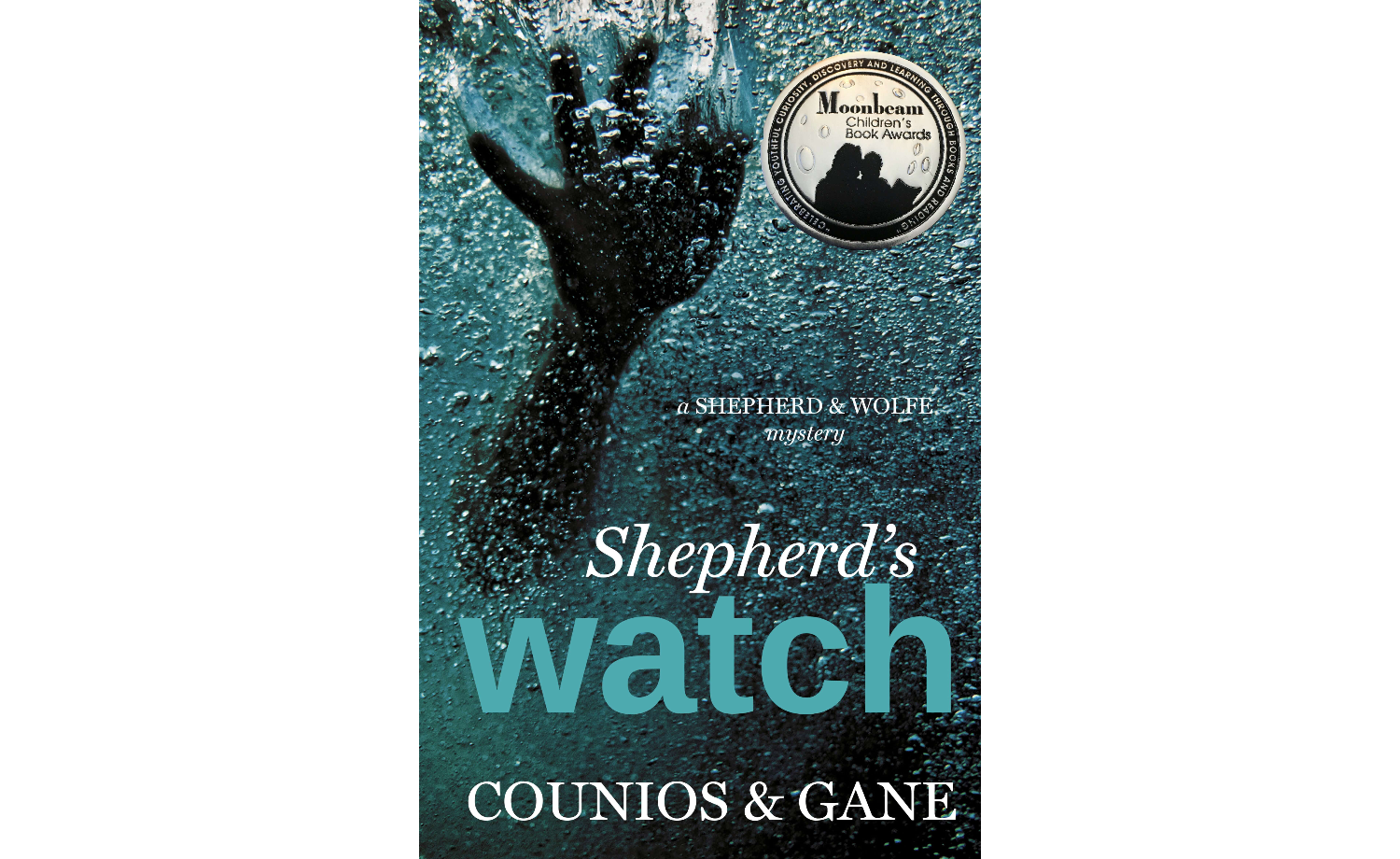 Finalist - Second Novel - 2019 Next Generation Indie Book Awards
Moonbeam Winner 2017 Silver - Young Adult Fiction - Horror/Mystery
After the unbelievable events of last fall, Tony Shepherd could use a break. But his relaxing family summer at the lake crashes to a halt when Charlie Wolfe arrives at the cabin after a local man goes missing.
But nothing is ever simple when Charlie's around, and soon the boys are again caught in a dark tangle of violence and danger. If they're not careful, their search could bring harm to more than just themselves... Can Tony protect his family and keep Charlie out of trouble?
Where to buy
Review
The narrative flows together as smoothly as if it were written by a single author. Both Counios and Gane (who are in-laws and friends) come from a screenwriting background and you can see it in the fast paced short scenes which frequently end on a cliffhanger.

— SaskBook Reviews
Significantly longer than the typical YA "detective" story, Shepherd's Watch is, nevertheless, a most engaging read. Fans of the series will eagerly await the next installment.

— CM Reviews

---
---
Paying members can access the full book below.
This post is for paying subscribers only