Wolfe in Shepherd's Clothing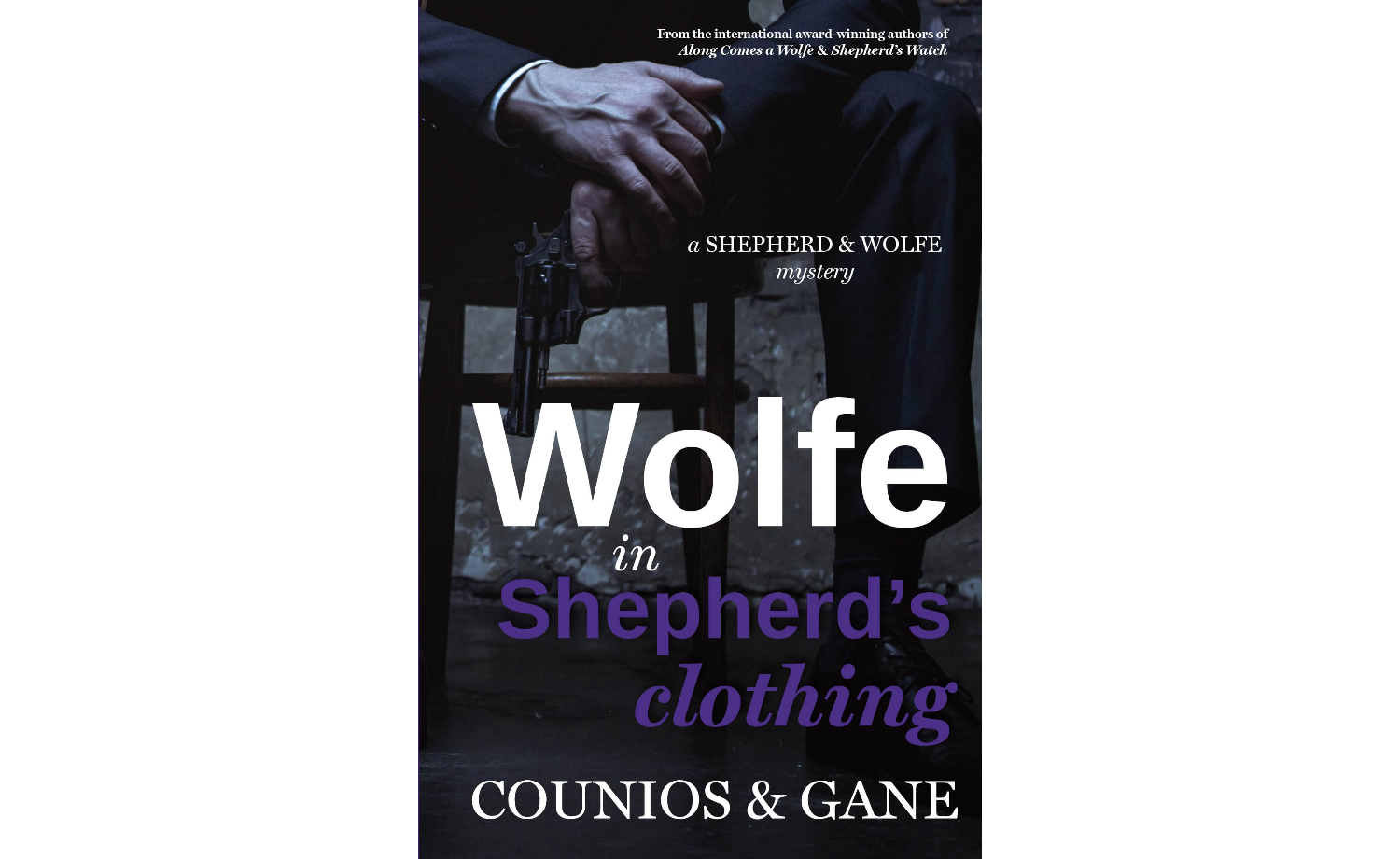 Finalist - Young Adult Book - 2019 High Plains Book Awards
Finalist - 2019 Young Adult  - Sask Book Awards
Finalist - Young New Adult - 2019 Next Generation Indie Book Awards
Moonbeam Winner 2019 Bronze - Young Adult Fiction - Horror/Mystery
When Charlie Wolfe winds up homeless, Tony Shepherd's family takes him in. But Tony's parents have one request: No more mysteries!
The boys want to keep their word ... but someone is leaving dismembered bodies around the city and Detective Gekas is asking what they know. Soon, Tony and Charlie are caught in a labyrinth of lies and death—and not everyone is as they seem.
Can the boys escape unscathed or will someone they care about end up dead?
Where to Buy
Reviews
Authors Counios and Gane have concocted an excellent piece of crime fiction, one filled with the appropriate number of red herrings and a delightful misdirection as to the serial killer's identity. What could have been a tired trope, a pair of adolescents' entering what is supposedly a deserted and abandoned house, becomes a truly tension-filled episode towards the novel's conclusion.

— Dave Jenkinson
, Canadian Materials: Volume XXV/Issue 16–December 21/2018

Right from the start though you feel in safe hands as a reader. Counios and Gane know what they are doing, and you can happily allow yourself to become immersed in the story.

— SaskBook Reviews
With a plethora of twists and turns and a multitude of characters, Wolfe in Shepherd's Clothing is as involved a read as it is a thrilling plot.
— Canlit for Little Canadians

---
---
Paying members can access the full book below.
This post is for paying subscribers only