Hope and Renewal
But it comes with a little rejection.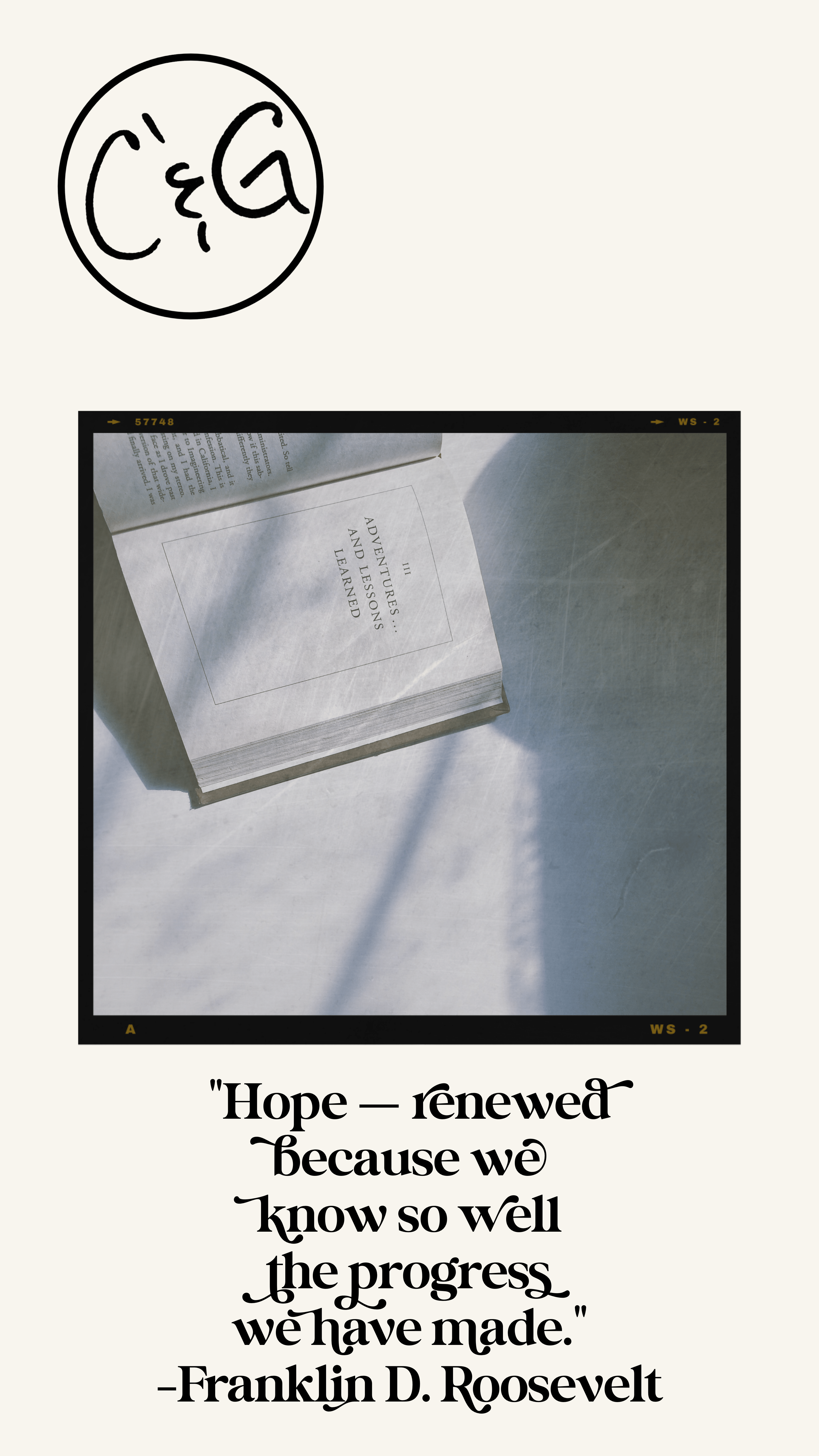 Angie
We've had a good year.
We put out Shepherd's Call, which was well received and won a Moonbeam Gold for Young Adult Fiction in the General category. It felt like David and I were still on the right writing track.
However, we also applied for some things we didn't receive. It was a bummer, but it was only momentary.
As Maria says from the Sound of Music, when a door is closed, a window is opened.
Quickly after finding out, we got back on the saddle and did what we do—we worked on our next book and started imagining the book after that.
I know that we will continue to have success in the future. We will continue to put books in the hands of readers, and we will continue to explore our world of storytelling.
Rejection can suck, but hope never does.
After a rejection, I'm aware that there is still a lot of magic that can happen, so I look forward to all that awaits us in 2023.
David
Angie and I have been writing for a long time and have faced many wins and failures.
We've won awards, received nominations, and found a group of wonderful, supportive readers. But we've also lost competitions, had disappointing market days, and weathered embarrassing flubs.
Yet, we keep showing up.
When Angie pitched this newsletter theme—rejection and hope—my brain somehow reinterpreted it as rejection and renewal.
Hope is about expecting or wishing something to happen or be true, but renewal is about starting again after a pause or break.
There is a circular nature to renewal—it happened once before, so it will happen again. As long as the wheel keeps turning, we'll get another chance.  
Indeed, it's hope, but it's hope with opportunity and perseverance.
So 2023 begins and new things will happen. We'll work on our fifth and final Shepherd & Wolfe book of the series and then move on to something new.
We're grateful the wheel keeps turning, and we can't wait to share what comes next.
---
Thank you so much for being a part of our journey.
Counios & Gane Newsletter
Join the newsletter to receive the latest updates in your inbox.
Comments