Our 9th Anniversary
And still counting...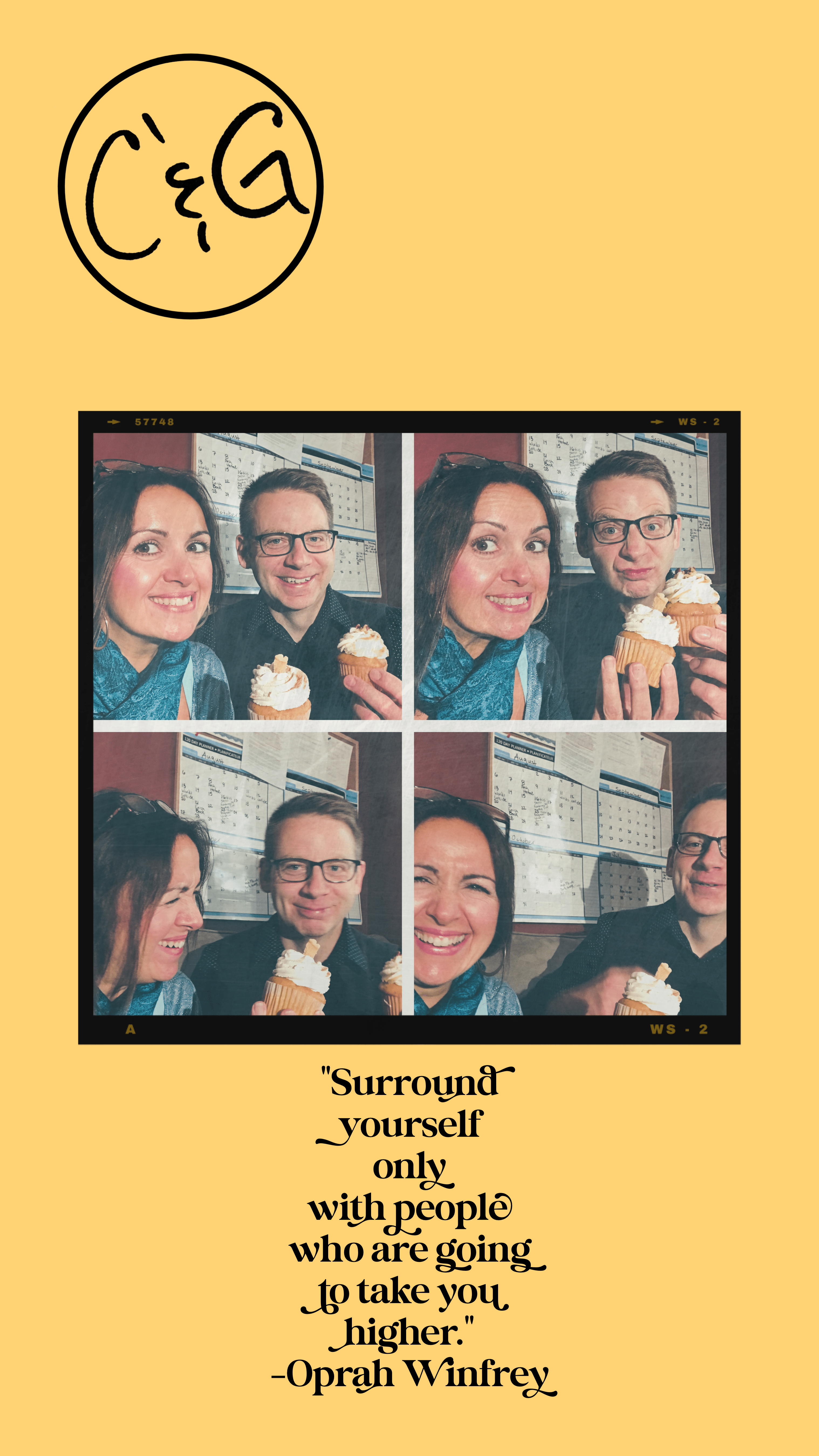 David
September 6 marks the ninth anniversary of Counios and Gane as novelists, but Angie and I have been writing together for a much longer time.
My recollection is hazy when we started, but I found a picture of Angie on the laptop from 2008 that I remember taking. It was upstairs in her old house, where we would write screenplays. We tried a few genres—a horror, a western, and a superhero love story. We had fun but none of them were turned into a movie.
We took a break after a few years—partially because I went back for my Masters in film but also because I wanted to do some writing of my own.
Yet, while I was at school, the film industry went through an upheaval. The government reduced funding and many producers and crews left the province. My prospects for film work after I got my degree weren't looking great.
But during that time, I rediscovered my love of fiction. I took a short story class and a poetry class, and after graduating, I dabbled in self-publishing, putting out swift flowing, a collection of writing from friends and classmates.
I enjoyed the experience and wanted to do more.
Initially, I tried to write a novel independently, but I wasn't very good at it. I missed my writing partner.
It had been three years since we worked together, so the day I called Angie remains stuck in my head. I was at the family cabin and pacing back and forth. I probably was a little nervous. It was committing to something a lot bigger than a script. All I know is that there was no hesitation from Angie. I had barely finished asking before she said yes.
We met shortly afterward, and I told her my plan of doing a series—maybe a mystery. We initially tried adapting one of our old scripts, but the results were too dark and depressing.
We went back to brainstorming. I don't know how we exactly got there, but I know it was Angie's ideas that eventually led us to Shepherd & Wolfe.
Now, nine years later, we're still at it. We are working on our fifth book, and dreaming of our sixth. Who knows what we'll be up to in another nine years, but I hope it's something exciting.
Happy anniversary, Angie.
---
Angie
I never celebrated special days.
I didn't do much for my birthday until my friend Cathy talked me into it. I never acknowledged anniversaries either—who'd want to celebrate those early messes—until a healthy, happy relationship turned that around.
Yet, I've been pretty good at acknowledging Counios and Gane's successes.
I observe when we win awards, are finalists, or receive accolades, and I'd raise a glass to the start of novels, their conclusions, and the moments that we problem-solved.
Since planning to write about our anniversary, David messaged me a few times, trying to remember specifics of when we started scripts, novels, and blogs—trying to get the dates down. When I realized this stage of the partnership is just shy of a decade, I thought, "Wow! That was a fast trip!" We've done a lot and worked hard on our creative writing endeavors.
I've always tried to operate by instinct, so when David asked me to work on a script together all those years ago, I said yes. And when he asked me to write novels, it was a yes again. I just knew I should.
I have learned so much by saying yes that I'll continue to say it to everything that comes our way—especially when David has an interesting new idea because if it wasn't for him, I don't think I'd be a published writer.

Thank you, David, and happy anniversary. It's wonderful to celebrate the journey and I don't regret any of it in the slightest.
---
And thank you so much for being a part of our journey.
Counios & Gane Newsletter
Join the newsletter to receive the latest updates in your inbox.
Comments